Usain Bolt looked dapper on the red carpet at the premiere of his documentary film, 'I Am Bolt' which took place yesterday at Leicester Square in London. His parents Jennifer and Wellesley Bolt graced the occasion with their presence and so did a lot of famous faces including Olympic and world champion middle distance runner Mo Farah and former world triple jump record holder, Jonathan Edwards.
Arsenal football stars, Santi Cazorla and Olivier Giroud, Manchester City's Raheem Sterling and Chelsea's Cesc Fàbregasn were also in attendance.
According to Bolt, we should expect to see the hard work that goes into making and being the world greatest runner. The documentary captures clips from the Beijing World Championships, Rio Olympics and London Olympics with throwback footage of a younger Bolt and interviews with family members, friends and coach.
"Most people's concept of me is that 'Oh Usain, it's easy for Usain, there's no stress' … but it's not."
"I wanted to make people see what I went through to get to where I'm at today," Bolt told a news conference in London on Monday ahead of the film's world premiere in the British capital.
"I could feel all emotions throughout everything, like I was reliving my life again when I was watching that," he said of the film. "That's what I wanted people to see, the struggles, the pain, the triumph, the stress that I've been through and then have more insight also on my life."
According to reports, Bolt plans to retire from athletics after the world championships in London next year.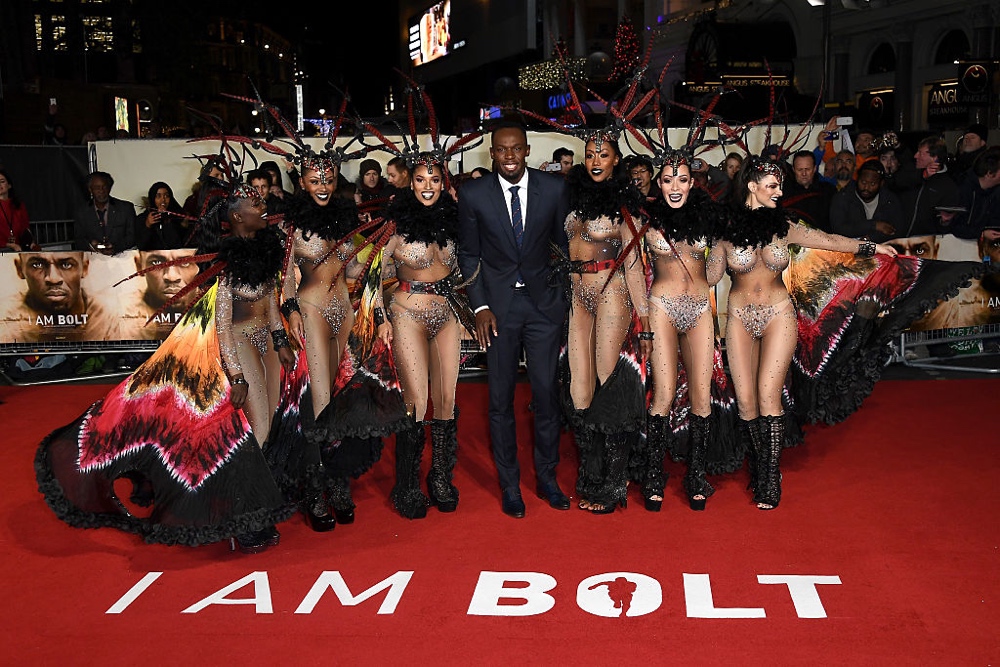 LONDON, ENGLAND – NOVEMBER 28: Usain Bolt (C) attends the World Premiere of "I Am Bolt" at Odeon Leicester Square on November 28, 2016 in London, England. (Photo by Gareth Cattermole/Getty Images)
Comments
comments